Changemaker
GROW Leadership Academy is an RLabs youth programme which aims to develop young people into leaders who are passionate about making a change in their communities. Through the course of the programme the students are taken on a journey which will see them equipped with vital skills from 4 different streams, namely; Leadership, Digital, Entrepreneurship and Changemaker.
The Changemaker stream allows students to give back to their communities. They are tasked with finding an organization or a cause in their community that they would like to assist throughout the year. One day is set aside in the week where each student is required to volunteer at their specific organization.
This week marks 9 months of investments that have birthed a new vision and passion that the students gained by volunteering their time at the organization of their choosing.
The Changemaker Bootcamp focused on getting the students to be more intentional about living out the changemaker philosophy. Over a period of three days, the students were given the task of beginning to address a specific problem in their communities which they would like to see eradicated.
Day one: In groups, the students first had to sketch their communities and identify the needs that they want to address; they then had to draw what their solution to that need would be. In their groups with the solutions they came up with, they had the task of building their solutions using LEGO blocks, which they then had to present to their peers.
To wrap up the day the students were divided into two groups, males and females. They were then asked three questions-
1)    What determines your worth?
2)    What is your purpose in life?
3)    When are you most intentional?
After spending a few minutes in deep contemplation they bravely shared their responses. 
Day two: Marlon Parker kicked off day two with an encouraging talk challenging the students to "Lead with Love," the concept that real impact is only possible when it is genuinely heartfelt.
The students then divided themselves into groups based on the (Sustainable Development Goals) SDGs that they felt most drawn towards. See image below: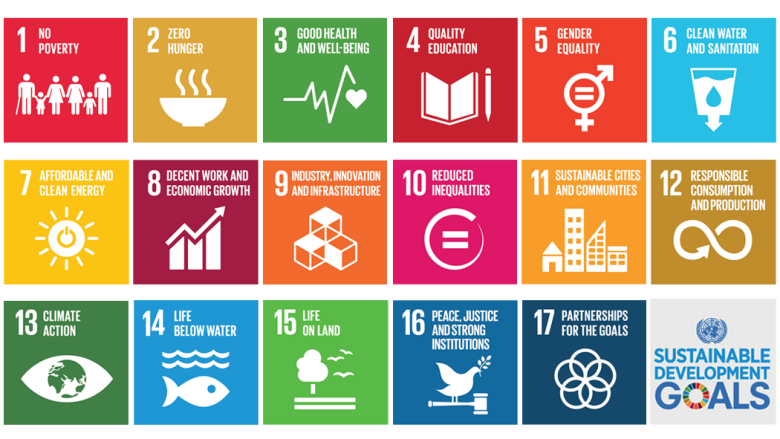 Once in their groups they did some research to better understand their SDG and produce well informed solutions. The rest of this day was spent both brainstorming and refining these creative solutions.  
Day three: The last day of the bootcamp had arrived and it only seemed fitting for it to end with a bang. After getting a crash course on how to draft a proposal, the students (now equipped with brilliant solutions to the needs in their communities) were given the opportunity to put these plans into action. They were given an hour in which to bring their plans from paper into the real world. This included going to schools and speaking to the principal, approaching community members to test how open people are to their idea, to mention a few.
Upon their return they were all excited to see how easy it is to actually get started; all you need to do is stop making excuses.
At the end of the bootcamp students were left encouraged by this thought. "Change is inevitable, and in order to make that change one has to avail him or herself to the opportunity to serve and give back to the community or even the nation at large."
Please follow and like us: