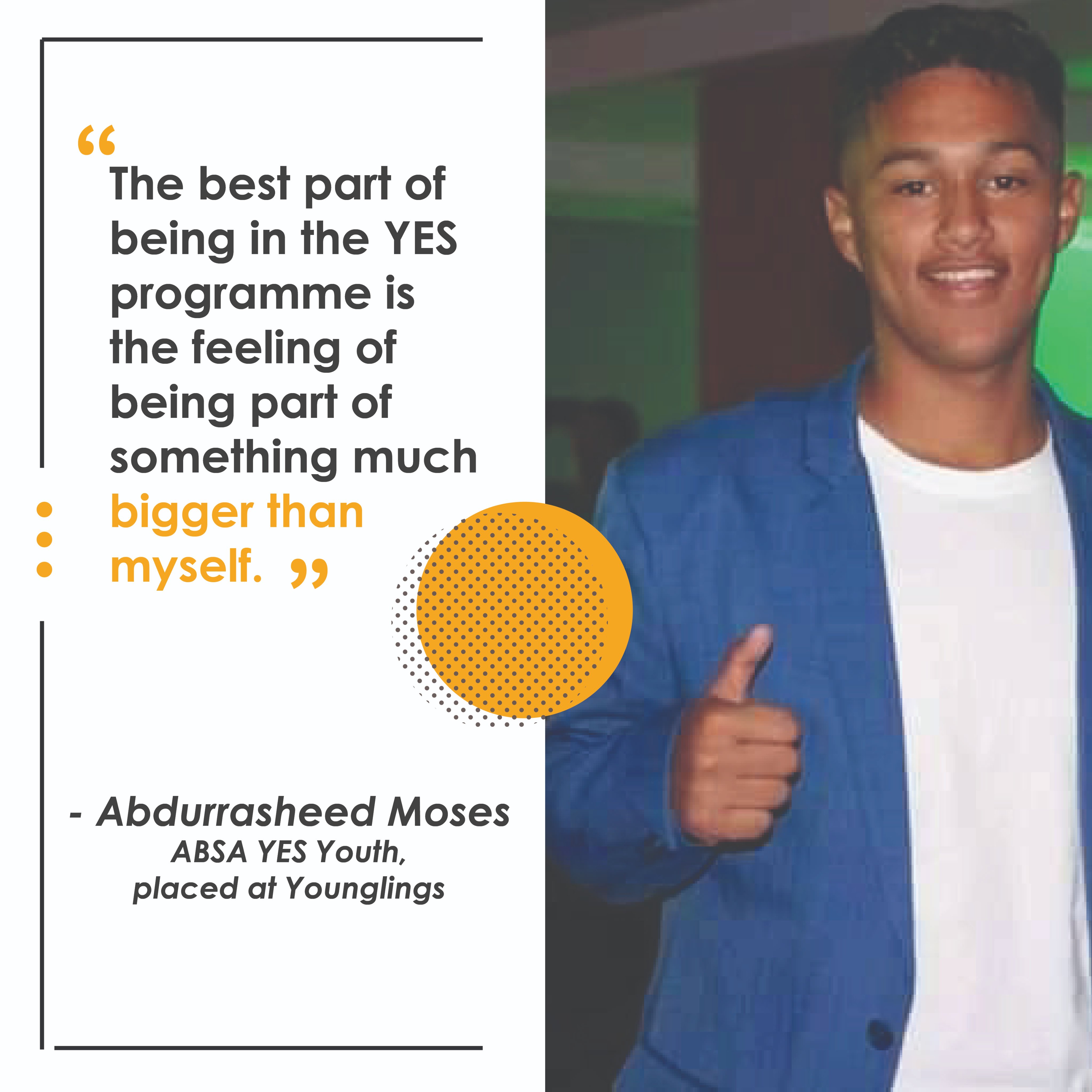 I am Abdurrasheed Moses, aged 20. I was born and raised in Cape Town. Before the Yes program I was lost in a sense of knowing what I could be but not knowing how to get there. I then decided to join the Yes Program and had the opportunity to be placed with a software development company, Younglings VA.
This is my second place of employment and earning an income once again makes me feel independent and gives me the ability to financially assist at home. The Yes Program came at the right time in my life and I am very grateful for it. I've gained skills to maintain myself in a working environment and I'm still learning daily.
I appreciate that the Yes 4 Youth Apps teaches me so many things, such as respecting others' views, as well as how I should conduct myself as an employee.
I was nervous about what awaits me in the future but I decided to be confident and take a step towards success. Although I had challenges adapting to the new surroundings and people, I used what I have learned through RLabs and the YES Program and got used to being outside of my comfort zone.
I'm more open to new things and I have more self-belief than I ever had in my life. The Yes program gave me independence and gave me hope for the future. I only see great things for myself, I run my own company on the side and coding to the best of my ability. I couldn't imagine a more perfect opportunity. My journey doesn't end here!.
Don't allow your negative environment to give yourself a negative mindset.
Please follow and like us: